KSUT to Host Genre Defying-Trio TAKE3 For In-Studio Session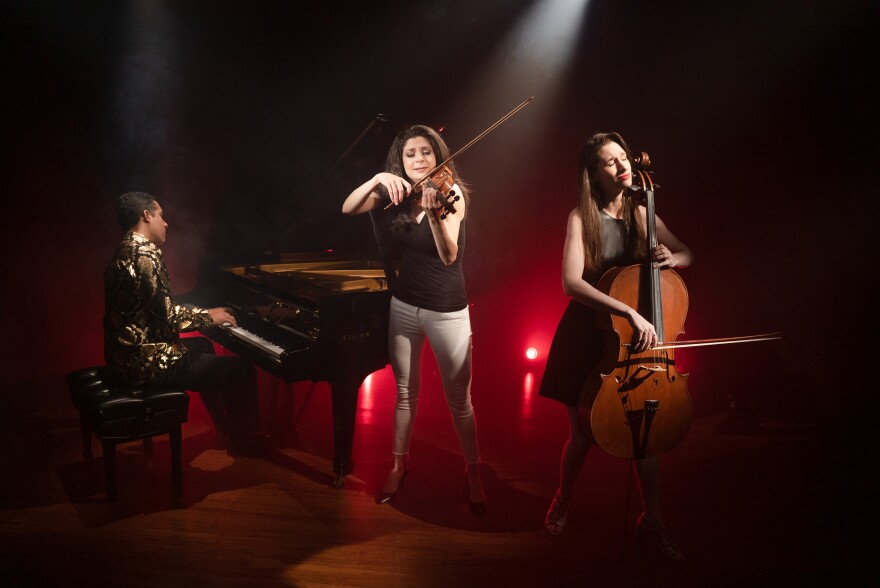 KSUT is excited to host the TAKE3 Trio in collaboration with Music in the Mountains, for a live in-studio session, Friday, July 16, at 11:30 AM, hosted by Jim Belcher. The trio performs that evening for Music in the Mountains at the Community Concert Hall at Fort Lewis College.
Violinist Lindsay Deutsch, pianist Jason Stoll, and cellist Mikala Schmitz are TAKE3, a trio with a flair for the wild and unexpected.
TAKE3 brings the refinement of a rigorous classical music background and infuses it with rock-star charisma, performing their arrangements of pop hits, Americana, and classical favorites.
Visit Music in the Mountains for a complete schedule.
KSUT Sessions are sponsored by The Greenery.